1.CARRY A NOTEBOOK AROUND WITH YOU TO WRITE WHATEVER FUNNY HAPPENS.
#1 Tip given by so many bestselling authors, 'cause it really makes a difference. If you think a teeny-tiny notebook takes up space in your purse or pocket, then consider typing your ideas in your phone. The main intention is to store that ides somewhere… at the instant it pops up in your head, before you get distracted.
2. MAKE CHARACTERS BY OBSERVING PEOPLE AROUND YOU.
No wonder, that weird kid in your neighborhood has actually got a special place in your story.
3.WRITE OUT YOUR CHILDHOOD MEMORIES.
Jeff Kinney, author of the bestselling 'Wimpy Kid' series admits that most of the incidents mentioned in the book were his childhood memories.(modified, I assume)
4 .OUTLINE THE STORY WITH THREE MAJOR POINTS AND THEN ~EXPAND~.
How can you construct a building without a clear architect plan?
5 . MAKE THE FIRST PAGES INTERESTING SO AS TO GRAB ATTENTION AND COMPEL THE READER WITH THIS FORMULA: SUITABLE SITUATION + SUITABLE CHARACTER.
What I mean is that don't put fishes in the bath tub..
6 .MAKE CHARACTERS LIVE BY SHOWING THEIR TALENTS.
Fregley, make your belly button eat my sandwich!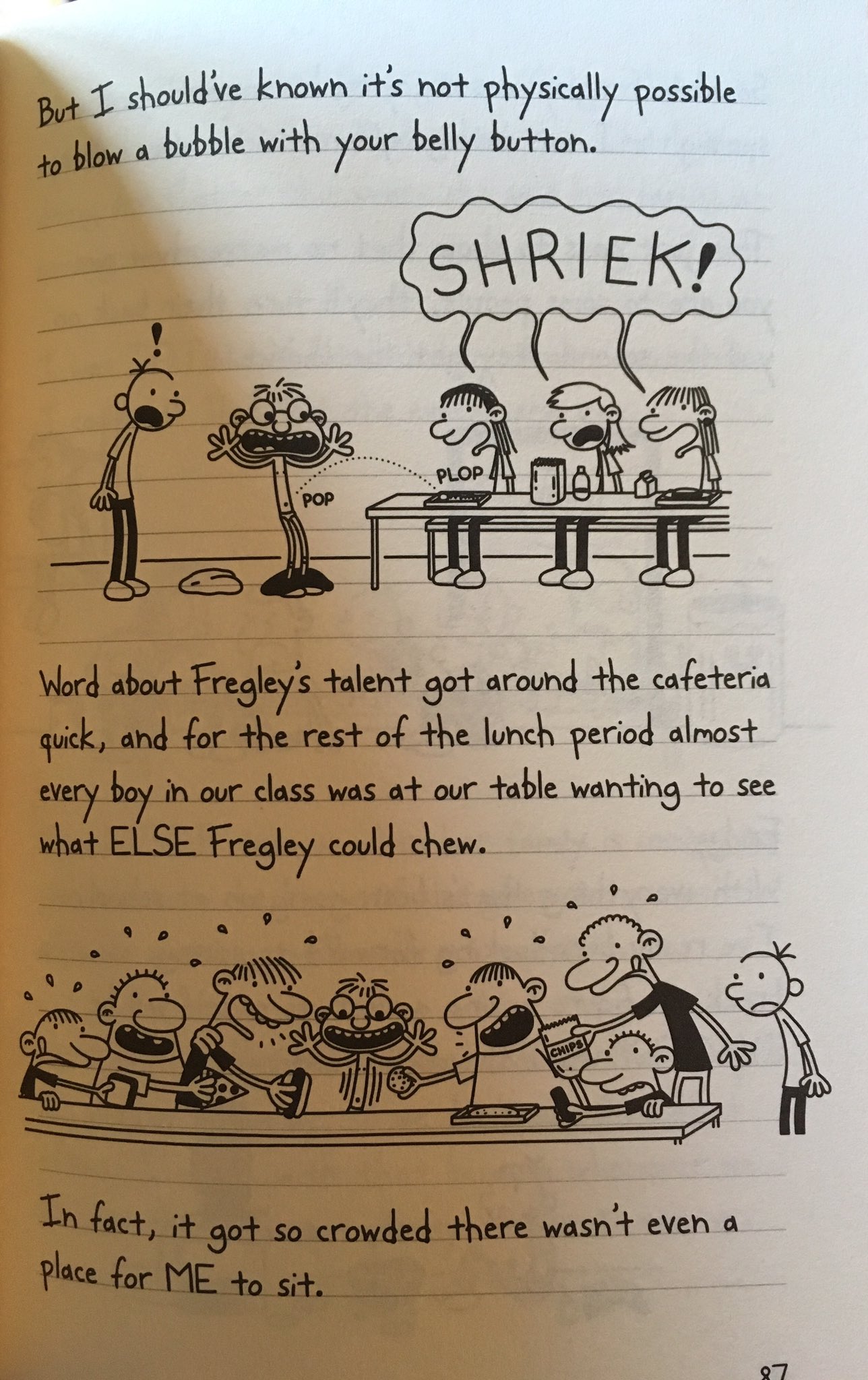 7 .ADD A CRISIS AND THEN WRAP THINGS UP LATER.
Which reminds me that you've reached the end of this blog post.
Hope ya'll found this helpful. And feel free to share your favorite writing tips in the comments below.
Thanks 🙂